Almost everyone will say they prefer watching video than reading text. We produce music greeting card and very popular 5~6 years ago, but now not only get an audio message, by adding the picture,voice and video which can make contentsand appearance abundant and colorful. Wouldn' t it be great if you could make it easy and fun to watch your product information? or maybe as an invtition card? wedding gift? Below is the video brochure main feautes we would like to let you know.
Video Brochure Specifications
The video brochure play can be customized as follows:
1. Standard play by opening the printed brochure card.
2. Press on/off switch button to play the video content.
3. Additional Functional Buttons: Play/Pause, Volume+, Volume-, backward, forward, max 10 buttons.
The video loads on opening once a magnetic control switch embedded in the cover is activated; the video sequence then plays-stop or loops according to your requirement. As the video is loading a .jpeg image can be displayed, usually a company logo.
Detail specifications:
CMYK Printing – Matt or gloss Lamination –Spot uv varnish, hot foiling, emboss & deboss, pantone colors.
Paper sheet cover or hard back cover
Design template can be provided as customer's requirement.
Standard Sizes: 21×11.5×0.8cm,A5&A4 landscape or portrait, Custom sizes is acceptable.
TFT Screen Sizes: 2.4″,2.8″,4.3″,4.3″ touch screen, 5″ , 5″ HD, 7″,7″HD, 7″ touch screen & 10.1″
Screen Details: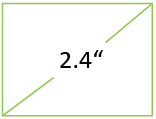 2.4″ screen window size:48x36mm
resolution: 320×240
Aspet ratio: 4:3
2.8″ screen window size:58x42mm
Resolution: 320×240
Aspet ratio: 4:3
4.3″ screen window size: 95x54mm
resolution: 480×272
Aspet ratio: 16:9
5″ screen window size: 111x62mm
5″ HD screen window size: 108x65mm
resolution: 480×272 (SD), 800×480 (HD)
Aspet ratio: 16:9
SD or HD screen
7″ screen window size: 153x86mm
resolution: 800×480
Aspet ratio: 16:9
SD or Touch screen or HD screen
10.1″ screen window size:222x125mm
resolution: 1024 x600
Aspet ratio: 16:9
Speaker: 0.5W , 1W or 2W built-‐in mini‐speakers
Memory option: 128mb (10-15 minute video playback), 256M,512M,1G,2G,4G.
Rechargable li-ion battery
LIFE: 1~2 hours of continuous playback, 4-6 months standby
Usb cable for video transfer and battery charge.
Video support formats: MP4(AVI: DIVX, XVID), DVD(VOB, MPG2, VCD(DAT, MPG1), MP3, JPG, SVCD, RMVB, RM, MKV
Video can be pre-loaded by us or by customer. CHEERTREND Development Ltd. completely customizable to fit your needs.
Video uploading and Battery charge: Simply place the files as you would an external storage device, connected via a USB cable.

All this fantastic technology is available from CHEERTREND Development Ltd. at a surprisingly cost-effective price.
Contact us now to discuss your ideas!